Wooden floor refurbished into ​SPC Click Flooring
Wooden floor refurbished into SPC Click Flooring
The wooden floor in the daily house has been used for a long time and needs to be refurbished. The spc floor is a perfect solution.
There are two ways to replace wooden floor with SPC lock floor:
One is if the ground is relatively flat, remove all the original floors, and then replace the SPC stone-plastic lock floor, which can easily achieve the renovation effect.
The other kind, if it is a wooden floor, can be used as the bottom layer, and the SPC stone-plastic lock floor can be directly paved on the original floor.
The following case is a ground renovation case on April 4, 2021:
Before the customer refurbishment, it was a deformed wooden floor, which is relatively worn:
bedroom before remo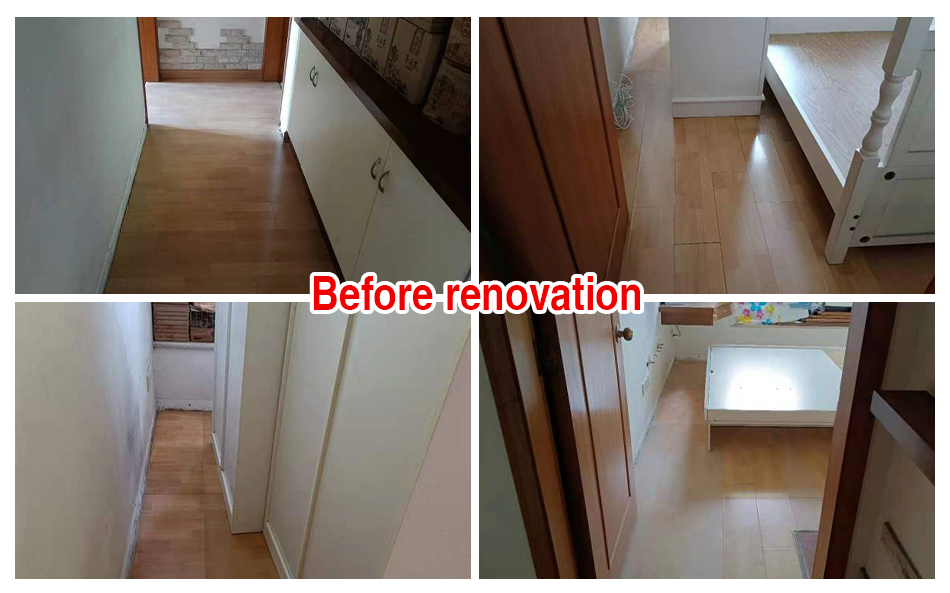 Construction began:
Pave SPC Click Flooring directly on the wooden floor, pad a layer of 1mm pearl cotton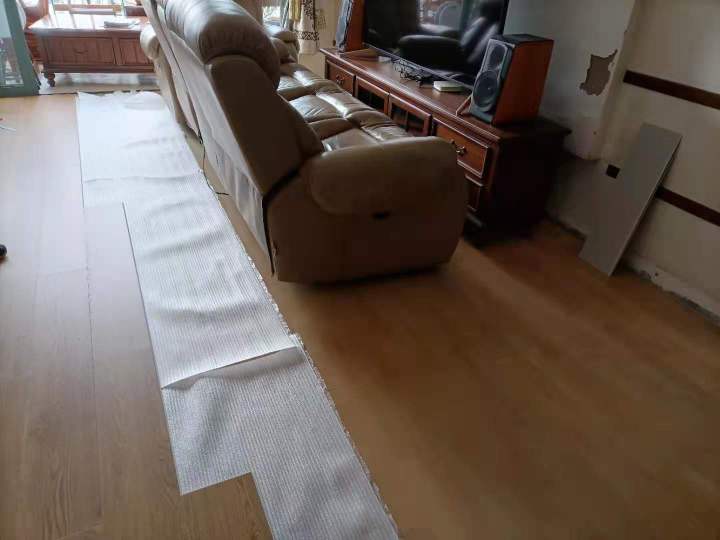 Be sure to pay attention to whether there is enough gap between the door and the original ground. For example, if the stone plastic floor is 4mm thick, if you add 1mm pearl cotton, an additional 6~7mm gap is needed there. If the gap is not large enough, see if the door can be adjusted to ensure that the door can be closed after installation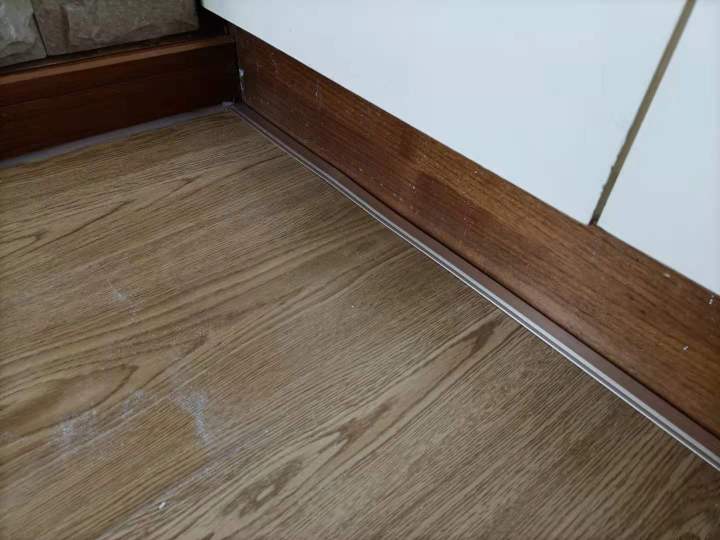 Effect picture after renovation